Those reading this probably already know that I love to plan and design spaces. Unfortunately I don't have any money at the moment to actually re-design any of our rooms. Even so, I couldn't help but be inspired by this image on the Pottery Barn website:




This photo really speaks to my heart. I love everything about it. The layered and textured bed linens, the slight rustic charm, and the overall neutral feel. What I don't love are the Pottery Barn prices. The following set-up from Pottery Barn costs a whopping $2539:

Queen size sleigh bed frame, $599
Duvet cover, $199
Standard pillow shams (not included with duvet cover), $49 (assuming they include 2 but it wasn't clearly stated)

Euro shams for square pillows, $59
Pillow inserts for square pillows, $48 (for 2)

Accent pillow, $39
Lamp, $259
Nightstand, $299
Dresser, $899
Drapes, $89
Total = $2539
So I fired up my search engine and found some good deals on similar pieces. No, it's not an exact dupe, but this is my
interpretation
of the space.
Click for a larger view
Total = $658.96
Difference = $1880.04
Here's a more detailed comparison breakdown.
Pottery Barn bed, $599 (actually not a bad price for Pottery Barn):
The very
similar sleigh headboard
that I dug up, for $134:
The dresser from Pottery Barn, $899:
And my sorta similar $250 version
from Overstock
:
Note: You could make this look even more like the Pottery Barn piece by replacing the hardware. You can pick up new inexpensive knobs at Home Depot or even Ikea.
Here are a few more dressers I found:
Next there's the $299 Pottery Barn night stand:
I found many nightstands that reminded me of this one, but none that were exactly the same. My favorite of the ones I did find is this one
from Target
for only $79. For that price, you can get 2 tables and still come in at around half the price of the Pottery Barn version. Plus I like the extra concealed storage with the bottom drawer.
Some other nightstands I considered:
The $89 Pottery Barn canopy drapes can be DIY duped with these $5
Ikea Lill curtains
.
The Pottery Barn bedding looks soft and luxurious:
But I think my Target version looks just as nice.
Here's those extra pillows,
$29.98 for the shams
and $
6.99 for the pillow insert
:
I couldn't find a similar straw accent pillow that beat the $39 Pottery Barn price.
So instead, I looked for other natural textures. I really liked this burlap pillow, only
$8 from Etsy
:
There's also this neutral and textured pillow from
Walmart for $9
:
Feeling crafty? You can also pick up some inexpensive
burlap fabric from Amazon
for $7.99 and make your own pillow cover.
Finally, here's the item I'm most proud of. This beautiful Pottery Barn lamp is really unique, and also really expensive ($259):
So I first found a similar burlap
lampshade for $15
(or here's a slightly more expensive one at
Ballard Designs
):
I found this silver lamp base at
JCPenney for $29.99
:
Put together, I think they make a really unique looking lamp in similar style to the much more expensive Pottery Barn version. Plus you can easily find instructions for distressing the silver base or adding a patina effect.
Here's my final design, once again:
And here's the cost breakdown and complete source list, once again:
Total = $658.96
What do you think? Not a bad knock-off for almost a quarter of the price.
I had a lot of fun putting this design board together. If you'd like to see more of this kind of thing on this blog, please comment below or feel free to re-blog it!
------------------
Linking this post with
Frugal Friday -- Finding Fabulous For Less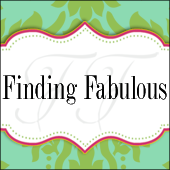 and Penny-Pinching Party at the Thrifty Home